On Thursday 21st May, Horizon's Chris Wraith hosted a webinar to launch the new IPAF Guidance on using MEWPS, MCWPs and Hoists safely. You can download the guidance using the button below.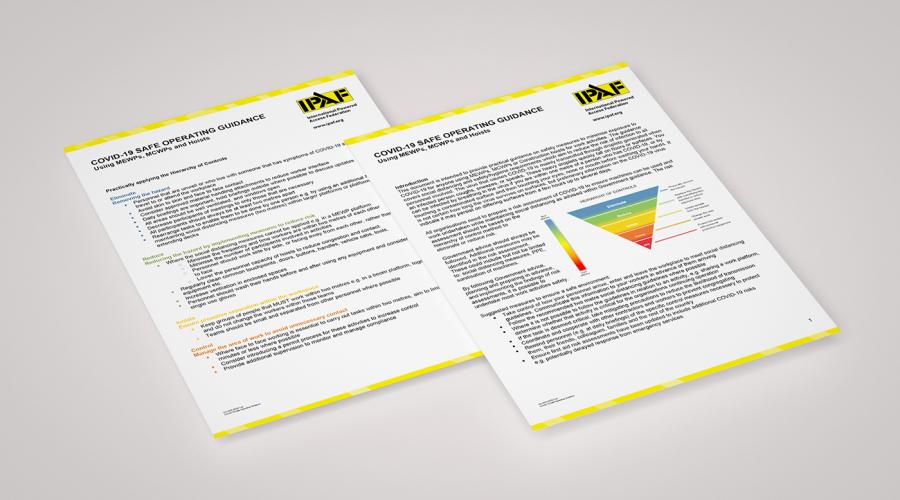 In the guidance it focusses on how to ensure that MEWPS, MCWPs and Hoists are used safely during a period when strict measures are needed to ensure that the risk of spreading COVID-19 is kept to a minimum. You can read some of the steps we are taking in our recent blog on getting you back to working at height safely.
The guidance is framed around applying a heirarchy of 5 controls – eliminate, reduce, isolate, control, PPE.
Eliminate – Remove the Hazard
Reduce – Reducing The Hazard by Implementing Measures to Reduce Risk
Isolate – Ensure Proactive Separation Within the Workplace
Control – Manage the area of work to avoid unnecessary contact
PPE – Protect Personnel By Using Personal Protective Equipment (PPE)
The guidance also discusses in more detail some of the recommended cleaning measures that you should undertake whilst using a MEWP on site. At Horizon Platforms, all our machines are decontaminated on delivery. Our priority is your safety.
Finally, if machines are being left for long periods without use, then pre-use inspections are even more paramount to safety. Ensure that all your operators are clear that even with current restrictions, the use of MEWPS requires pre-use inspections and valid LOLER certificates.
Remember, to keep your operators licences up to date. Our training centre is offering online theory. This alone can extend a licence for up to 90 days before a practical test is then required. Our centre has now reopened but we are NOT allowing delegates to sit the theory training onsite, only practicals will be allowed. For more details read our update.